"Serving the Roswell Community Since 1971"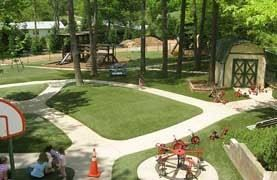 One of the exciting features at Young Life Academy is our 3 1/2 acre campus. Not only do your children have plenty of room to run, play, and explore, but they can also experience our environmentally, safe toddler turf, located on every outside play area.
Toddler turf provides a smooth surface with extra padding around all drop zones. Smooth surfaces and extra padding will ensure your child's safety as well as provide a cleaner alternative to natural grass.
Toddler turf has also been beneficial in terms of water conservation. Come and see for yourself our beautiful outside campus.
BUILDING & SAFETY FEATURES
• Young Life Day Care Center and School has been especially built to safely accommodate the needs of young children while providing a bright, attractive and stimulating environment. This Center contains the following features:
• Electronic Air Purification System — The Nursery and Senior Toddler rooms have an electronic Air Purifier that runs 24 hours a day. This removes the dust, viruses, bacteria, pollen, odors, lint and other particles that float through the air.
• Fireproof Construction — A combination of steel, masonry, concrete and sheet rock construction gives this Center a fireproof rating.
• Fire Doors Leading to Fenced Playgrounds — Each classroom has at least one fire door. These doors remain unlocked at all times and lead to a fenced playground.
• Electrical Outlets Five Feet Off the Floor — All classroom electrical outlets and switches are five feet of the floor and out of the reach of your child.
• Smoke Detectors, Fire Extinguishers & Alarm System — The Center is equipped with smoke detectors, fire extinguishers, emergency lighting and a fire alarm system.
• Child-Sized Bathroom Facilities — Each Pre-school classroom has its own drinking fountains, lavatories and child-sized commodes.
• Traditional Sized Classrooms — It is our belief at Young Life Centers that learning is more effective when children are grouped by age and maturity in separate, traditionally sized classrooms.• Buses and mini buses
Our Water Safety Instructor is Red Cross Certified and experienced in working with young children. There will always be a minimum of two staff members in the pool area when children are present. One staff member will always be a Certified Life Guard. Our approach to swim instruction is to evaluate each child's swimming ability, then divide each classroom into several smaller groups for individualized instruction. The instructors set goals for each small group and continually re-evaluate each child's progress. The pool was designed and built in compliance with the Fulton County Health Department, who also monitors the pool's operation. Pool water is completely filtered through 300 lbs of sand every two hours or 12 times a day. The water is chlorinated through an automatic chlorination. Safety equipment, located in the pool area, consists of a life hook connected to a 12 foot pole, a life ring with rope and a first aid kit. The pool deck is surrounded by a 5 foot, chain link fence with a self-latching gate which is chain-locked when the pool is not in use. The pool is only open during June, July and August.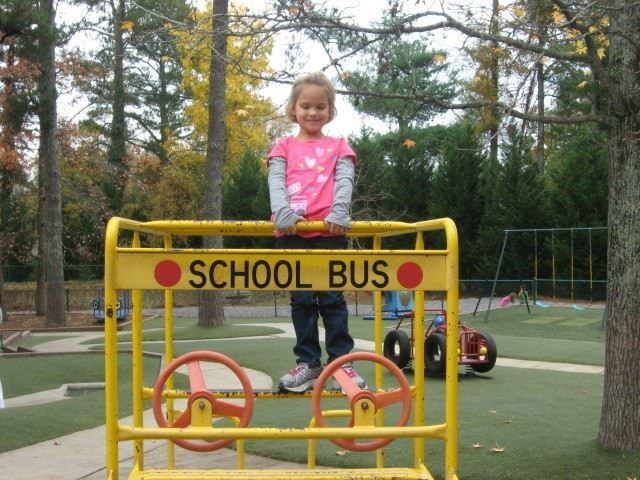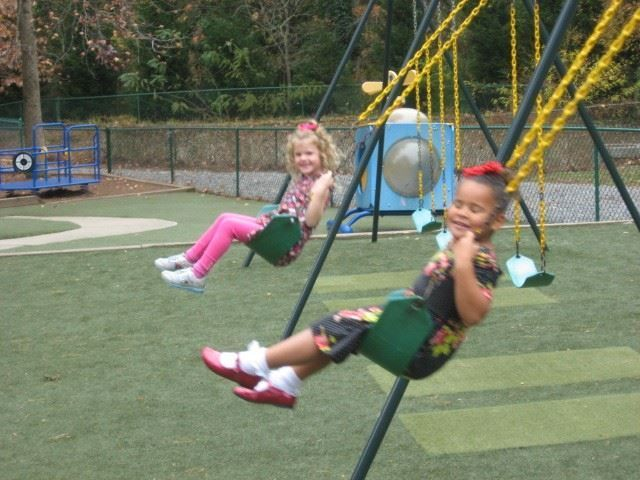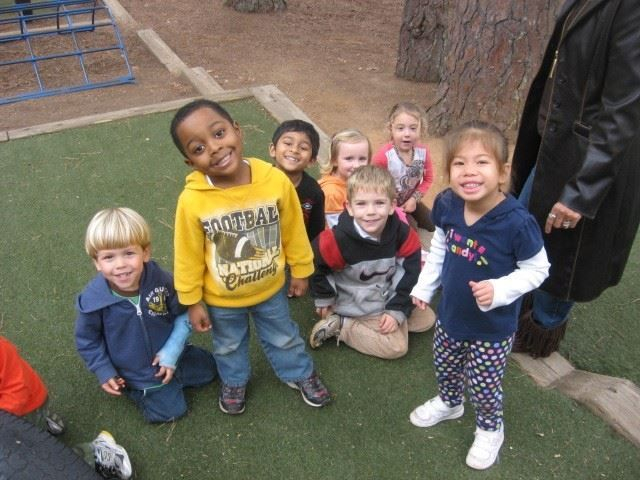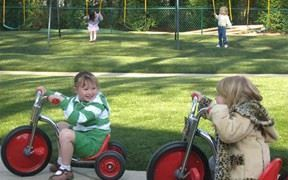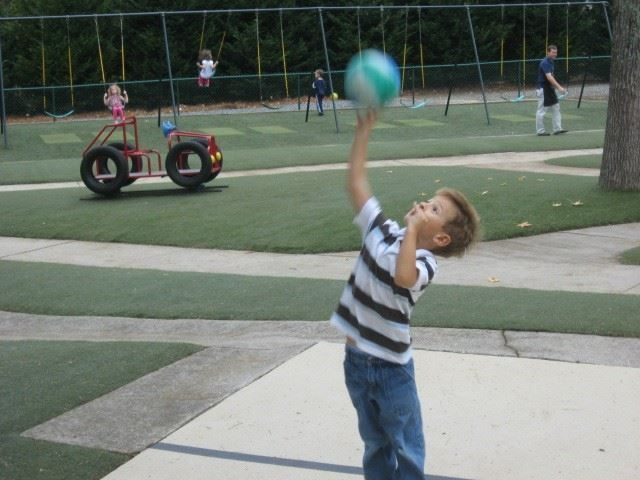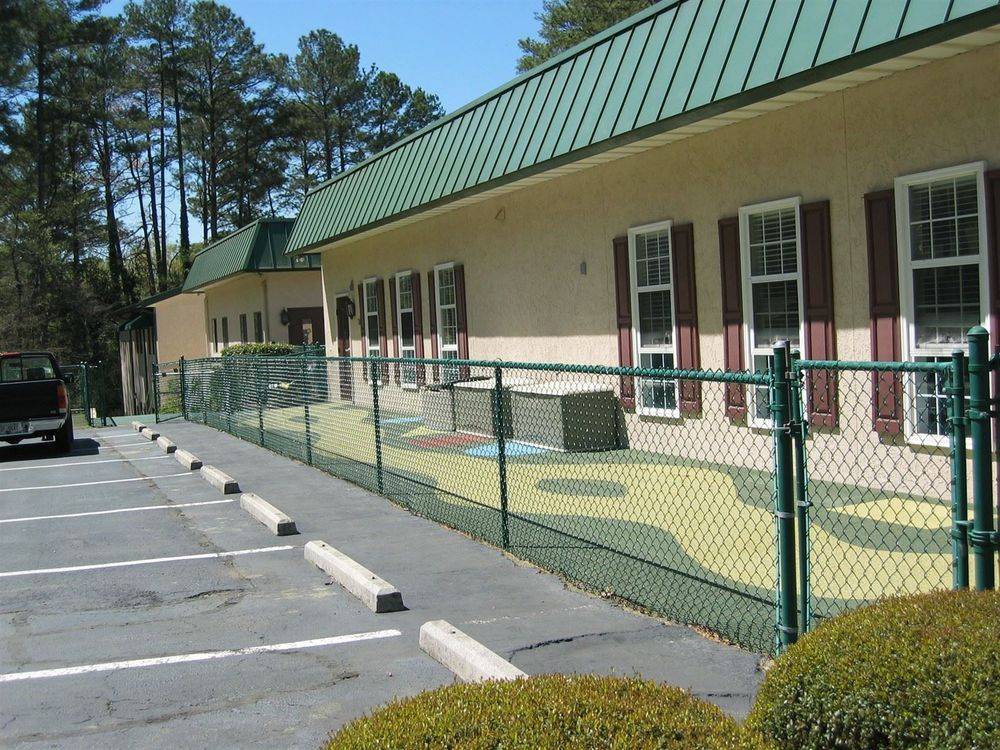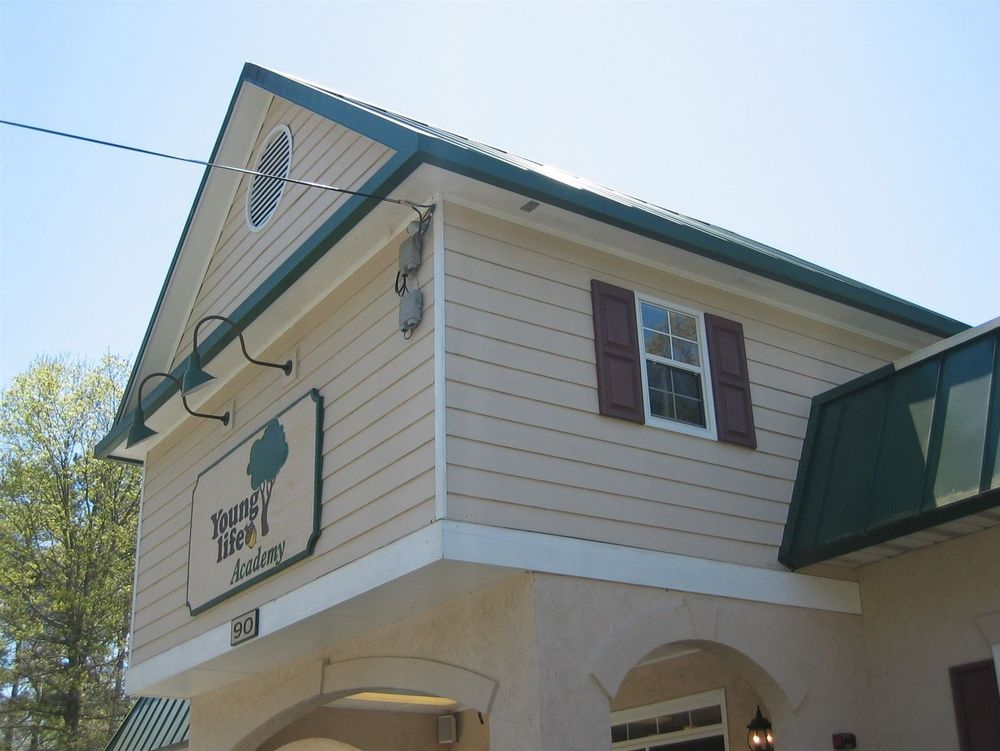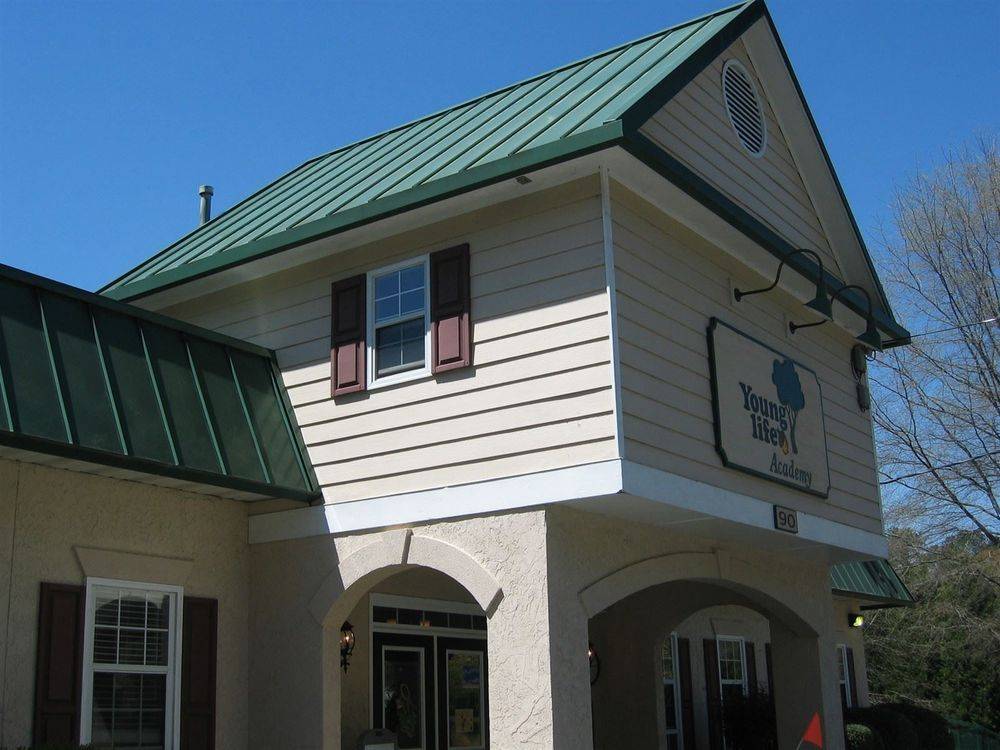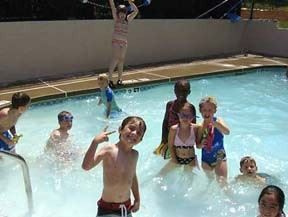 One of children's favorite Summer Fun Activities at Young Life Academy
is our pool!
It is deep enough (3 feet) for
all our children to swim
while having a shallow end (1 foot)
for small non-swimmers.
Our pool, by definition, is a
Training Pool — a combination
wading/swimming pool.
Your child must be completely potty trained
to participate in pool privileges.
/